---
Part 2
---
And then the slurping began !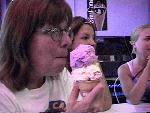 ---
They compared the beauty of the fountain creations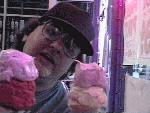 ---
Chitosan Carrie could feel the Chitosan capturing globs of fat inside her !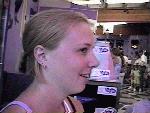 ---
Chitosan Carrie was so overcome by the Purple Cow she had to have a momento so Uncle Bob bought her a Purple Cow magnet and Aunt Ann gave her a Purple Cow souvenir menu!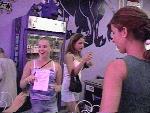 ---
The ice cream was delicious and the whole party had to pose with the purple cow before rushing out to share their new fat free secret ... Chitosan !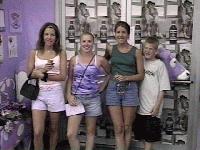 ---
Continue to The End