---
Envigorated by their fantastic new miracle drug , Chitosan, the cousins decided to give the Fat Pills a test and off it was to the ice cream shop, the most disgustingly "pig out "spot in the southern suburbs. The Purple Cow !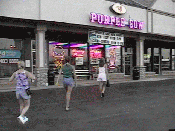 ---
And there at the door to meet them was you guessed it ! A Purple Cow !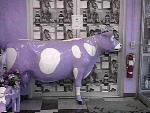 ---
With the Chitosan waiting to do its work, it was time to decide what to pig out on !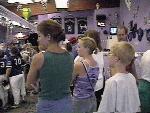 ---
Steven entertained as all awaited their treats !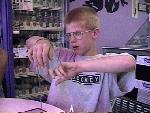 ---


---
Continue to Cow Trek Part 2